Covered. Hard fought. Hard earned.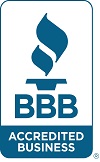 IRS Auditing Help| IRS Help| Tax liens| Back Taxes| Wage Levy Releases| IRS Tax Relief| Installment Agreements| Offer in Compromise| Penalty Abatements|
There are tax problems, and then there's the IRS. When they start to investigate your taxes, you'll wish that you hadn't waited this long for them to come knocking on your door. The sooner we get these done now instead of later can save us all a lot of trouble in the future!
CLIENT EXPERIENCE = GRATIFICATION
Words of Gratitude

Tanya Smith - Get Notice with Video